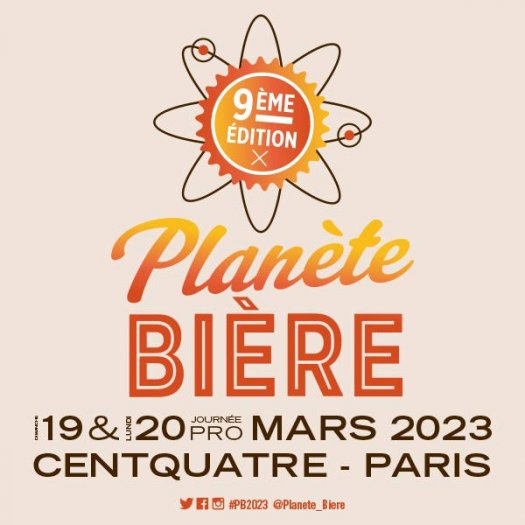 The 9th session of the beer tasting fair "Planète Bière" is taking place at the CentQuatre - 104 - Paris 19.
2023, March - The beer fair
Sunday : Opening of the fair at 12 march to discover about a hundred different breweries (French, Belgian, American...) and nearly 600 different types of beer. Several conferences about beers and veggie meals, beer and women, how to serve, taste and comment a beer etc. and workshops will be held all day but it is better to book early with the bar code on your ticket.
March 20th 2023 - Planète bière for professionals
On Monday the fair opens at 10 am only for professionals with an invitation that you can ask on the website of the fair.
Conferences for professionals: pending
Find a hotel near the Paris Event Center
Look at our list of hotels around the Paris Event Center at La Villette Paris or check the hotels next to a station or an accomodation in the center of Paris.
You want more? There is another event about beer in Paris!
Buy my ticket - Beer Fair Paris