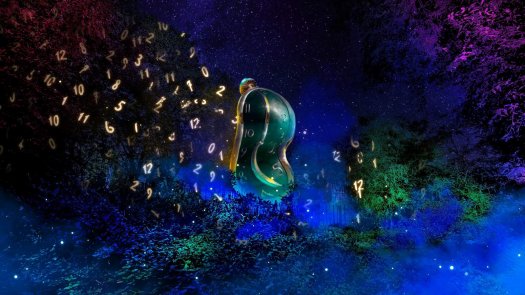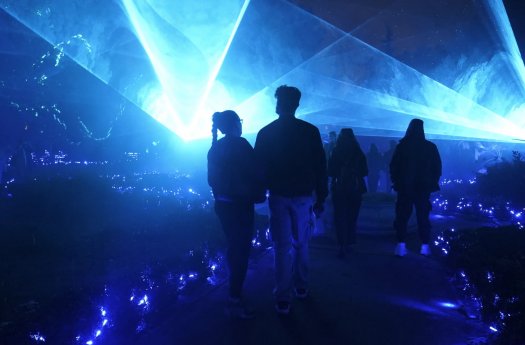 L'art dans la nature is the new open-air show in the Parc de la Villette. Discover this trail lined with works by Dali, a luminous, surprising, almost magical stroll at dusk this autumn, and a great way to spend the Christmas holidays. It's an opportunity to discover or rediscover the surrealist artist Salvador Dali and his sculptures! Here are just a few examples: La danse du temps, Alice au Pays des Merveilles, Eléphant de Triomphe, Le Profil du temps, Licorne, La Tentation de Saint-Antoine, Les Oeufs... in a spectacular light show.
This Universe DALI tour is open from November 16, 2023 to January 21, 2024, of course by night. You'll need to reserve your entrance to follow the tour.
Opening times and days - Dali light tour
November 16 to 19, 2023: Daily, 6pm to 10pm
November 20 to November 26, 2023 and January 8 to January 21, 2024:
Monday, Tuesday, Wednesday, Thursday, Sunday: 5.30 pm to 10 pm
Friday, Saturday: 5:30 pm to 10:30 pm
November 27, 2023 to December 22, 2023:
Monday, Tuesday, Wednesday, Thursday, Sunday: 5pm to 10pm
Friday, Saturday: 5pm to 10:30pm
Christmas vacations: daily from 5pm to 10:45pm
Closed : Sunday December 24, 2023 and Sunday December 31, 2023
Practical information
Tour duration: approx. 45 minutes.
Start and ticket office at the Folie des fêtes (N6) near the Halle de la Chanson (take the path opposite the Dunes games). Access subject to availability; reservations recommended.
Tickets are essential for all. Free for children under 3 (free ticket to be picked up at the ticket office).
The route is maintained even in the event of rain (bring appropriate clothing and footwear). If bad weather prevents the tour, you will be informed by your ticket vendor.
Spending a few days in Paris? Book your hotel. If you're with your family, try an apartment hotel.
Ticket for Dali luminous stroll at La Villette