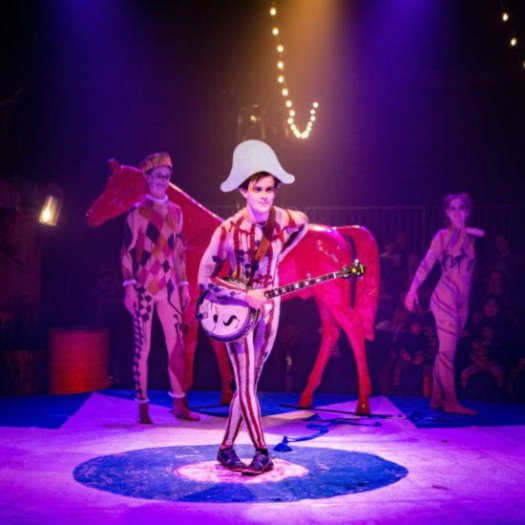 After Aba Daba and its menagerie where animals are cuddly toys, Cirque électrique is ready to offer a new Christmas show.
Sit comfortably under the Big Top and enjoy the circus show of mind-boggling circus acts, trapezium, contortion, Chinese mat, juggling, twirling hula hoops, acrobatic stunts. A show for children giving a jolt to traditional circus shows: mechanical music, electro pop, hip hop, punk, free party for children with a bar proposing soft syrup cocktail and pancakes.
Duration of the show: 50 minutes
Shows are available: from 4 years old.
Performances: from 3 pm. On Saturday and Sunday followed by a «free kiddy party" 45 minutes (family friendly school break programme).
Everyday 3 pm 17th to 22nd december 2022 and 26th to 30th december 2022
Registration by mail reservation@cirque-electrique.com