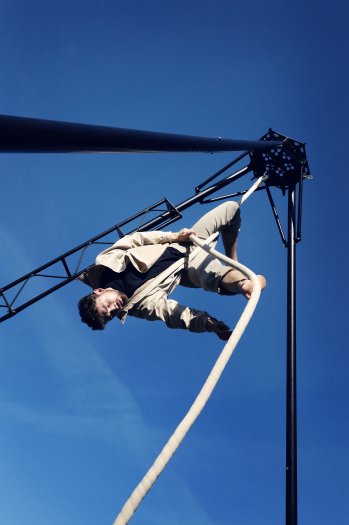 Week-end Cirque (ex Chapiteau Bleu) is a circus festival at Tremblay-en-France at the Louis Aragon Theater and the Château Bleu Park.
Week-end Cirque proposes to all public New Circus shows in different spaces: The shows can be played on stage outside (for free) or under a circus tent. This weekend of June is one of the most important for the Louis Aragon Theater. You will see cultural and artistic performances prepared all year for this moment.
photo: SUSPENS © Julie Carretier-Cohen
Circus festival dedicated to New Circus in the Parisian Region
The program is focused on the valorization of New Circus in its most aesthetic and representative disciplines: clown, juggling, acrobatics etc.
2023 program
Free outside shows, under tent, new in the Parisian region ...at only 35 min from Paris!
How to get to the park ?
From the RER B station (Vert-Galant) a free shuttle bus can take you to the park. From 1pm, departure every 30 minutes.
Find more New Circus shows in the Parisian region: Juggling festivals, Apéro-cirque, The Impromptus...