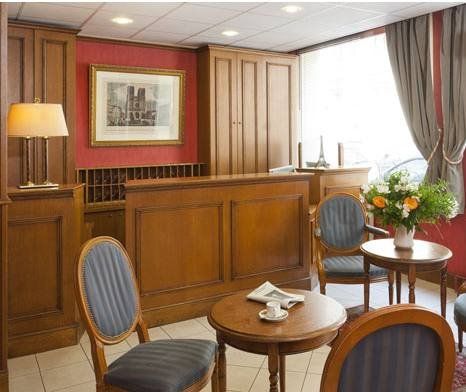 Hotel du Brésil Paris is situated in a quiet road just near the bustling Latin Quarter. It is said that Sigmund Freud lived in the hotel from 1885 to 1886.
Hotel du Brésil is located next to the very impressive Cathedral of Notre Dame, Sorbonne university, the Luxembourg gardens and Pantheon - where Victor Hugo and Napoleon Bonaparte among others, are laid in the crypt.
The station Saint Michel is a few blocks away from the hotel to take you to most of the Parisian highlights such as the Eiffel Tower, Versailles, EuroDisneyland, Stade de France and also to reach both of the exhibition centers, Villepinte and Le Bourget.