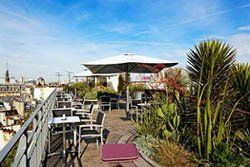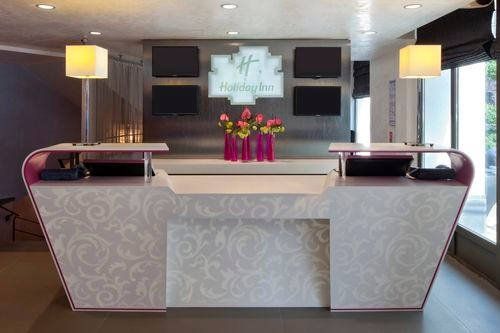 Holiday Inn Paris Notre Dame Hotel Paris is a four star hotel with contemporary designed rooms. Book a room and stay right in the heart of chic Paris just a few steps away from the iconic Notre Dame Cathedral. Make your holiday or business trip memorable; enjoy the amazing view of the Eiffel Tower, the Cathedral or the Seine from your window or from the spacious rooftop garden terrace.
The hotel is at a two minute walk from the RER- Saint Michel station and the metro station Saint Michel Notre Dame station. The Eiffel Tower and Champs Elysés can be reached directly on the metro as well as the Thalys and Eurostars stations and the airports Paris Charles de Gaulle and Paris Orly.
Visit the "Quartier Latin" of Paris, it is said to be witness to the city of lights' history. It is also said to be a sort of a haven of knowledge with the Sorbonne University right in the neighborhood. The Latin area is sort of a mixed rendez-vous of Parisians, students and tourists all packed in the posh brasseries, bistros and the French savory bakeries.
Stroll from the hotel to the Gothic Notre Dame, or to the banks of the Seine. Most of the exhibition centers are a short distance away with the RER line B. The Villepinte Convention center and Paris le Bourget is directly connected to line B. Book the perfect hotel room to combine business with pleasure and discover Paris.