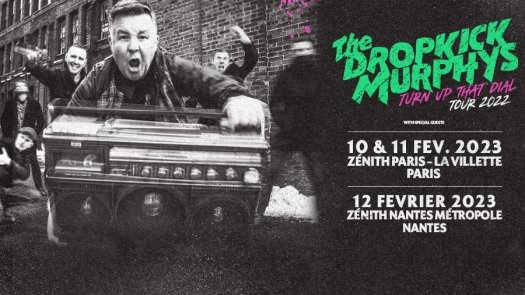 After playing at the Zenith in Paris in 2020 with Frank Turner & The Sleeping Souls as opening act, Dropkick Murphys will return to Paris in 2022 with Pennywise, Rumjacks and Jesse Ahern.
A Celtic punk band, Dropkick Murphys was formed in the United States in 1996. Influenced by Irish music, it is from 2005 that they know a great success with their fifth album The Warrior's Code.
Where to sleep near the concert? Check the list of hotels near the Zenith de Paris.