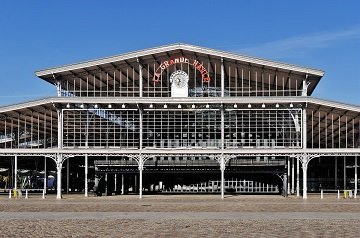 Architect At Work presents innovations and products in the construction work industry. The fair is open to professionals: architects, interior designers but also to economists of construction work and engineering service providers. Come and meet the manufacturers, importers and national distributors around different domains: quality first materials with environmental labels, supporting structures, technical equipment, services, organizations and federations…
You can attend different conferences on diverse subjects such as BIM or 3D, architecture and environment, etc.
The entrance fee is 100€ and you must preregister on the Architct@work website. You have to obtain a code from the organiser of the fair or a participant.
Organize your visit to Paris Grande Halle Villette
Book a hotel near Paris La Villette or next to line 7 of the Parisian subway. You can also book a room in a hotel in Paris near a train station or near CDG Airport.
You can park your vehicle in the car park near the Cité des Sciences