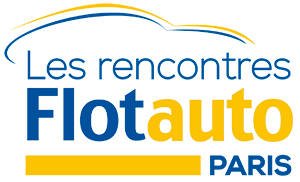 Opening of the trade show « Flotte Auto » - for professional vehicles in Paris Event Center near La Villette.
FlotAuto at Paris Event Center
Discover all business service providers for fleet management (development, bodywork and marking, insurance, business management solutions, car manufacturers, different Energies and fuel, maintenance, rental and finance services, on-board Telematics and Electronics, etc.). This will be the ideal opportunity to find new deals with new partners, program your B2B meetings
Workshops, debates, Conferences (free admission), 4 areas: electro mobility/ prevention and safety / HR, jobs, training / start-up
How to take part in the Paris Flotauto gathering?
To obtain your admission badge for the exhibition, you must complete a form on their website. You should present your badge at the level of the "Folie" structure (the red building close to the Halle and the fountain).
Hotels, and where to eat near Villette Paris?
Hotels close to Grande Halle Villette or hotel near Paris Event Center.