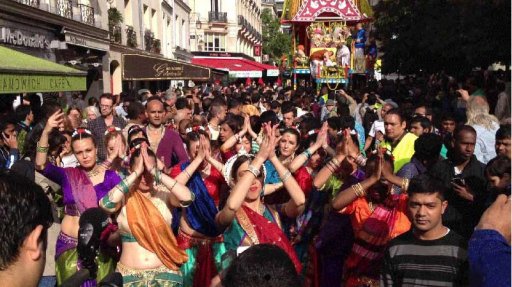 The Krishna festival, the Ratha Yatra parade counts among the biggest cultural and spiritual festivals today. It is held on the East coast of India in Puri and brings together about a million people each year from all over India. The famous Indian Ratha Yatra festival will celebrate its 31st edition in Paris in 2019.
The parade will start at 2 pm. from Place de la Chapelle and will reach La Fontaine des Innocents aux Halles at 6 pm where an Indian Village will be waiting for you. The Indian Village for the Krishna festival will hold stands, concerts and dances from 11 am to 10 pm. Free vegetarian food from 6 pm.
Do not miss the Ganesha festival parade in Paris on the last Sunday of August.
Discover the Indian quarters of Paris with a guide.