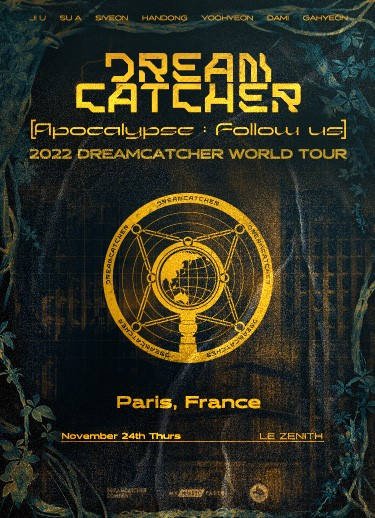 The South Korean K-pop group DREAMCATCHER will be on the stage of the Zenith de Paris la Villette, which has already received the BlackPink in 2019.
The 7 members of this girl group embarked on a tour the "2022 Dreamcatcher World Tour - Apocalypse: Save us".
Their flagship track MAISON from their latest album talks about human neglect of the environment... Join JiU, SuA, Siyeon, Handong, Yoohyeon, Dami and Gahyeon on stage at the Zenith in Paris for their unique concert in France.
Tickets for the concert will be on sale from October 5, 2022 for pre-sales and October 7 for all. (button "reserve" below)
Book your hotel room in Paris
Check our list of hotels in Paris La Villette if you are looking for a room after the concert at the Zenith of Paris.
DREAMCATCHER concert ticket at the Zenith of Paris