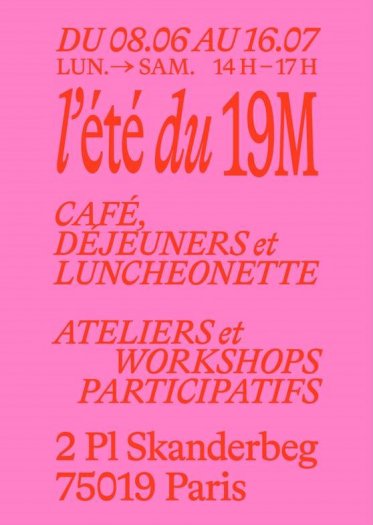 The 19M, Manufacture de la Mode Chanel offers a program of creative workshops with its event L'été du 19M.
Paying workshops (15€ per person) are offered every Wednesday and Saturday from 2pm to 5pm with reservations. Visitors can also participate in the free participative embroidery of the 19M and in the collective plant weaving workshop on Wednesdays and Saturdays from 2 to 5 pm.
Summer memories, fanzine workshop by Casa 93 (in french)
The discovery of molding with the jeweler and model maker Marine Billet
Exploration of the cyanotype technique by Leslie Lucas
Embroidery of initials by Emma Bruschi and the Maison Paloma
Embroidery on silk-screened portraits by Pauline Angotti
Leather marquetry by Mélissa Boivin
Lovers of Haute-Couture did not miss the Hermès exhibition in Pantin. You can also take part in casting workshop at the Louvre.