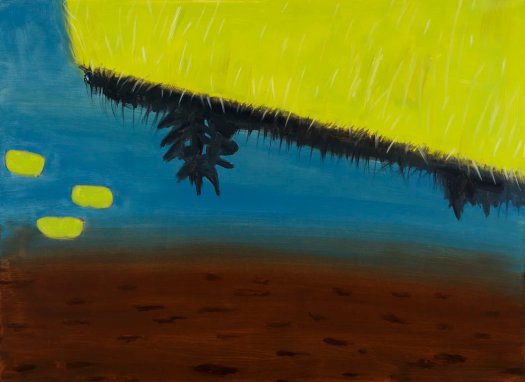 The Galerie Thaddaeus Ropac in Pantin is presenting an exhibition of some fifty works by Alex Katz produced between 1989 and 2020. The exhibition Mondes Flottants / Floating Worlds presents works on the theme of water, which is dear to the painter.
Alex Katz's paintings question reality and illusion, thus challenging the traditional definition of landscape in painting. From these small seaside landscapes painted in the 50s to the monumental works begun in the 90s, the painter makes pictorial experimentation grounds (flat colors that thwart the perspective, studies on the reflections of water, technical experiments...).
The gallery had devoted an exhibition to the portraits of Alex Katz in 2014 and presented several of his paintings during group exhibitions such as Space Age in 2015, Déjeuner sur l'herbe in 2017 or 30 years in Paris in 2020/2021 for the gallery's 30th anniversary.
A retrospective of the American painter will take place at the Guggenheim Museum in New York in 2022.
Exhibition curated by Eric de Chassey, director of the "Institut National de l'Histoire de l'Art" in Paris.