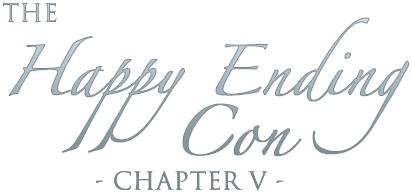 It's the 5th edition (chapter) of The Happy Ending Convention for all the fans of the "Once Upon a Time" serie in the Hilton hotel of Roissy Charles de Gaulle.
The Happy Ending - convention - chapter 5
For people going only on one day, you need to book the ONE DAY pass.
For people going all weekend, you need to book:the HERO pass, the VILLAIN pass or the DARK ONE pass.
Depending on which pass you have you will have different meetings, photos, dedications, quizz...Everybody will receive a A3 format poster.
Actors of "Once Upon a Time" - chapter 5
Lana Parrilla (Extra Guest), Victoria Smurfit, Merrin Dungey, Kristin Bauern, Rebecca Mader
The actors will also be at the extra party in the evening.
Accomodation at Roissy Charles de Gaulle
The convention will take place in the Hilton hotel, in the heart of the airport area, close to Roissypôle. You can book your hotel room for a special weekend in one of the hotels next to the Roissy Charles de Gaulle airport or else you can find an accomodation closer to Paris next to a station of RER B.
Other conventions in this hotel Hilton Roissy CDG
DarkLight Con - Supernatural - Paris