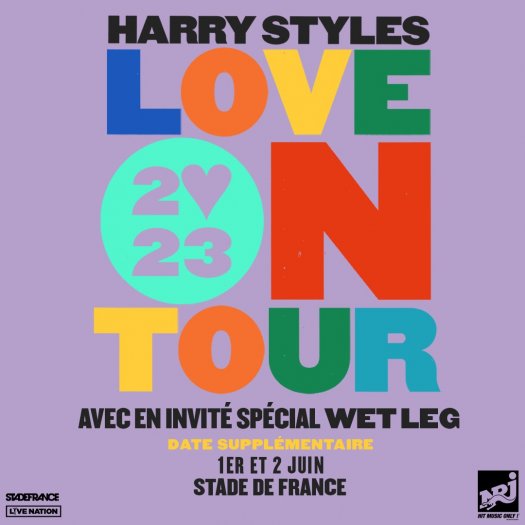 Harry Styles' Love on tour arrives in Paris on June1st 2023 at the Stade France. Welcome to Harry's House to discover the eponymous album. The tour produced by Live Nation has 83 performances in 22 countries. This show at the Stade de France inaugurates Harry's stadium tour.
The band Wet Leg is invited by Harry Styles to the concert at the Stade de France.
Tickets for the Harry Styles concert are on sale on stadefrance.com on Thursday September1st at 10am. The tickets for the general public are put on sale on Friday, September 2nd at 10am.