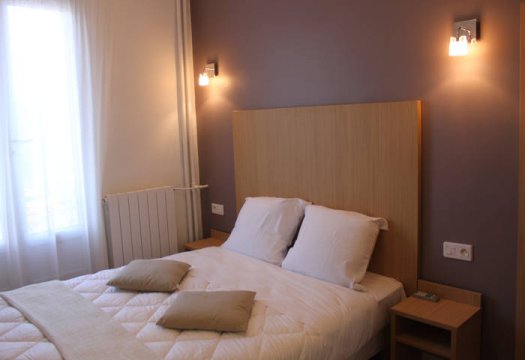 The Union hotel is located in Paris 20th, near the Porte de Montreuil. This hotel is easily accessible by car because it is close to the Porte de Montreuil (ring road) and accessible by public transport from line 9 of the RATP metro.
This establishment offers about twenty double and triple rooms and a studio. The rooms are equipped with a safe, mini-bar, TV, desk area, hair dryer. The hotel is open 24 hours a day.
Line 9 of the metro serves the SLPJ (children's book fair) which takes place every year in Montreuil at the end of the year, place de la Nation (RER A which takes you to the center of Paris and to Disneyland, metro line 1 which crosses Paris, line 2 and line 6 which serves the Paris Montparnasse station ).
On weekends, the Montreuil flea market is open, not to be confused with the antique market of the Puces de Saint-Ouen (easy to reach by streetcar).