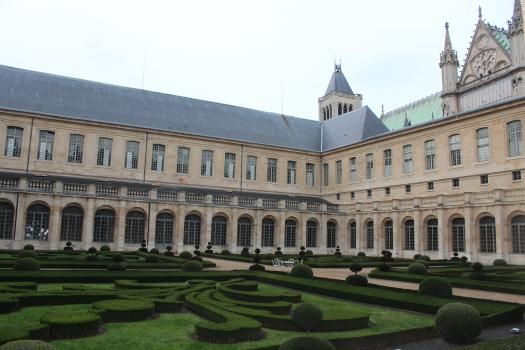 Located in the historic center of Saint-Denis, Parc de la Légion d'honneur offers a very enjoyable setting in which to stroll or relax. You will enjoy the peace and quiet of this area sheltered from the hustle and bustle of the town. The park is easy to find, situated in the north of Paris on line 13 of the Paris metro. Maison d'éducation de la Légion d'honneur is located in the park, a part of its gardens is open to the public. It is possible to visit the interior of the Maison d'éducation (admission charge on reservation).
The park hosts events and festive events regularly such as - Fête des Tulipes - a spring festival, or the fan zone for Euro 2016.
Opening hours of parc de la Légion d'honneur
February to March : 7:00 a.m. to 6:30 p.m.
April : 7:00 a.m. to 8:00 p.m.
May to August : 7:00 a.m. to 9:00 p.m.
September : 7:00 a.m. to 8:00 p.m.
October : 7:00 a.m. to 6:30 p.m.
November to January : 8:00 a.m. to 5:30 p.m.
How to get to the park "La legion d'honneur" in St-Denis ?
3 entrances : rue Pinel, boulevard Paul Vaillant-Couturier, impasse Choisel (from 1st July to 31st August).
Visit the Basilica Saint-Denis
The royal abbey of Saint-Denis is located close to the park, an essential heritage site on the history of France. It can be visited before or after your visit to the park. Come and admire the recumbents tombs, the archeological crypt, its magnificent chapel and the medieval garden Pierre de Montreuil.