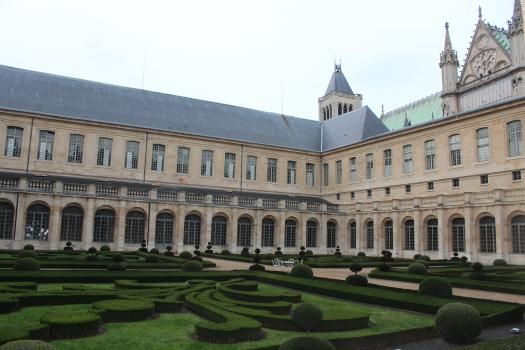 Located in the historic city center of Saint-Denis, the Legion of Honor Park offers a very pleasant setting for walking or relaxing. You will enjoy a calm and peaceful atmosphere, away from the hustle and bustle of the city. The park is very easy to access, located north of Paris on line 13 of the Paris metro.
The park of the Legion is composed of various spaces: relaxation, games for children... You can admire a bronze statue of the knight Bayard dated 1895 by Aristide Croisy located in square Mialaret.
The park is home to the Maison d'éducation de la Légion d' honneur, part of whose gardens are open to the public free of charge. The House of Education and its park are classified as historical monuments. It is possible to visit the interior of the House of Education on certain dates (entrance fee upon reservation except for Heritage Days when the visit is free).
The park of the Legion of Honor regularly hosts festive events such as the Tulip Festival every spring.
Opening hours of the Legion of Honor Park
February to March: 7am to 6:30pm
April : from 7am to 8pm
May to August : from 7am to 9pm
September : from 7am to 8pm
October : 7am to 6:30pm
November to January : 8am to 5:30pm
It is forbidden to enter with your pet.
How to get to the Legion of Honor Park?
3 entrances are possible: rue Pinel, boulevard Paul Vaillant-Couturier or impasse Choisel (from July1st to August 31st).
Visit the Saint-Denis Basilica
Just a few steps from the park is the royal abbey of Saint-Denis, an important heritage site in the history of France. You can visit it before or after your visit to the park and admire the tombs of the kings of France, its archaeological crypt, its magnificent chapel and the medieval garden of Pierre de Montreuil.