Visit a brewery and meet a Parisian brewer
Beer was brewed for a very long time in Paris. The first status of the brewers guild was established by French King Louis IX called Saint Louis in 1268. Today, you can visit several small breweries in Paris. These visits demonstrate the know-how of brewers or maltsters who produce dark beer, lager-type beer, white or amber beer. You will also learn how to brew your own beer at home.
During the summer of 2016, take part in cruises on the theme of beer on the canal de l'Ourcq (leaves from Bassin de La Villette – place de la bataille de Stalingrad) includes tasting sessions and brewing workshops.
A brewery in La Goutte d'or district

Visit the Goutte d'or brewery, created by Thierry Roche in the 18th district in Paris. This brewer will demonstrate the various steps of beer production and will respond to all your questions.
Meet with the Master Brewer of La Baleine in the 20th district in Paris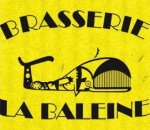 In the 20th district in Paris, Bruno Torres, Master Brewer of La Baleine brewery offers local beers. He will welcome you to his brewery located in a former printing press and share his passion for hops. He will tell you all there is to know about beer production. Book this brewery visit.
Deck and Donohue, the new faces of beer production in Montreuil
Thomas Deck and Mike Donohue indeed produced their first brew barely a year ago, but their beer is already available in all venues frequented by beer lovers. It is also sold in delicatessens. Book a guided tour in the Deck and Donohue brewery. They will welcome you to observe their brewing techniques at the end of the day in their "kitchen" located in a former printing press in Montreuil. You just have to book. This brewery is also open on Saturday from 11:00 AM to 2:00 PM.
La Montreuilloise, microbrewery in Montreuil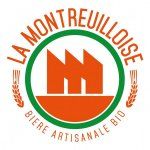 La Montreuilloise was created in 2014 by Jérôme Martinez. It is located in the "murs à pêches" district. This brewery participates actively in community life : a brewing workshop is held weekly on Saturday from 9:00 AM to 1:00 PM and from 3:00 PM to 7;00 PM. La Montreuilloise - 97, rue Pierre de Montreuil 93100 Montreuil
The rebirth of the Gallia brewery

Gallia was a famous Parisian beer brand at the end of the 19th century and at the beginning of the 20th century. In 2009, two young entrepreneurs, Guillaume Roy and Jacques Ferté decided to relaunch this brand in agreement with the trade mark owner. Simon Hicheur, a Master brewer, has elaborated six different recipies. You can buy these varieties of beer daily from Monday to Friday from 10:00 AM to 12:30 AM and from 2:00 PM to 5:00 PM. You can also book a guided tour of this brewery. Visit Gallia beer website.
FrogBeer, an award winning beer in Saint-Denis
FrogBeer in Saint-Denis won the World Beer Award 2015 for its Thawack beer. This brewery opened in Saint-Denis in 2013. It is not possible to visit this brewery but you can taste FrogBeer in the Pub Frog & Princess 9 rue Princesse in the 6th district.