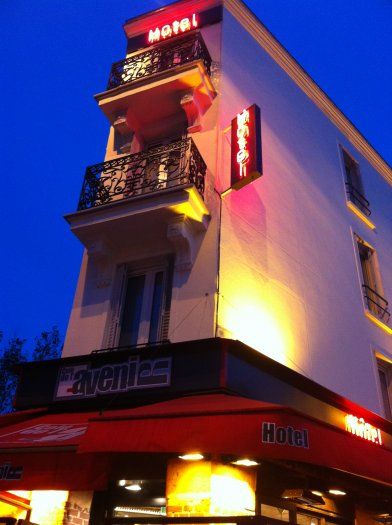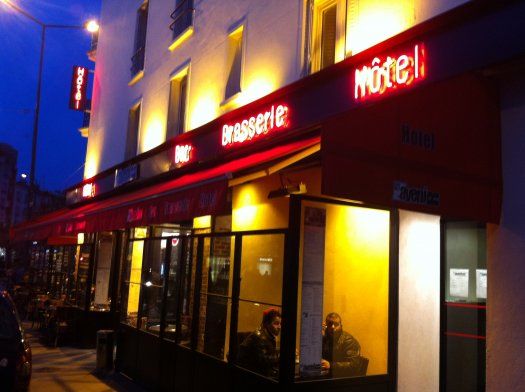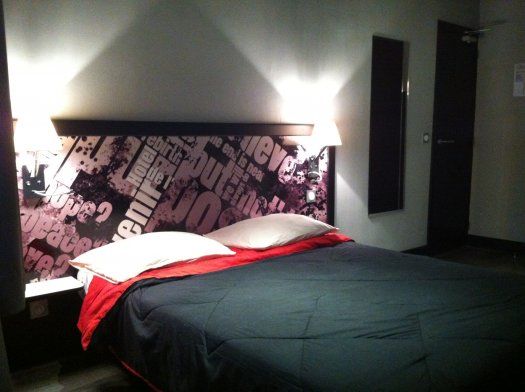 The Hotel Café de L'Avenir is located in Saint Ouen, a few minutes from the Gare du Nord Paris and Gare de l'Est, and close to Saint Denis and Place de Clichy. The hotel boasts a 24-hour front desk reception. A friendly and multilingual staff assist all visitors throughout the period of their stay.
A continental breakfast of French delicacies is available.
Modern and inviting, the hotel room boasts all the features you would want: a comfortable bathroom, cosy bedding, Internet, and a flat-screen TV.
Located in Saint Ouen just a few steps away from the Garibaldi Metro station. The Garibaldi metro station is direct to the Champs-Elysées at Champs Elysees Clemenceau station on line 13. The Stade de France, Parc de Villepinte, Orly and Charles de Gaulle international airports are all a short RER train ride away. It provides access to many tourist places in the neighborhood; some have direct links to the Arc de Triomphe, the cabaret le Lido, Place de Clichy, or with correspondence to Stade de France, The Cathedral Basilica of Saint Denis and the University Paris 8TH. The famous Saint Ouen Flea Market and the Sacre Coeur Basilica are just a five minute walk away. The hotel is also conveniently located to reach Gare du Nord or Charles de Gaulle international airport easily.