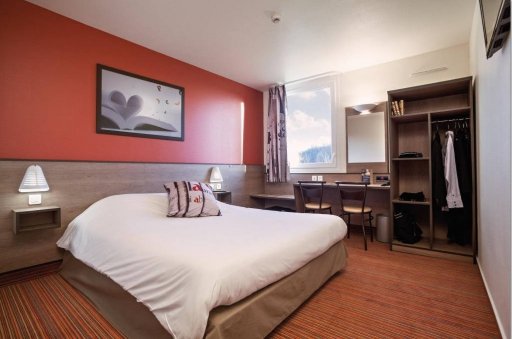 Ace Hotel Paris Roissy is composed of eighty rooms with all the comfort of a super economical hotel : comfortable rooms, private bathroom, free wi-fi, office desk space, Television, etc. The dining room is open every morning for breakfast, but snack machines onsite allow you to have something to eat at any time of the day.
This hotel range is ideal for families and business travelers. It has the advantage of having easy access to the different highways.
Shuttle for the airport.
Free car park.
This hotel is located along the Francilienne (outer ring road) (A104) within a few kilometers of Roissy Charles de Gaulle airport (10 minutes only by car), Paris-Nord Villepinte exhibition centers, the venue for trade fairs for professionals and the general public and it is also close to Disneyland (count about 35 minutes by car).