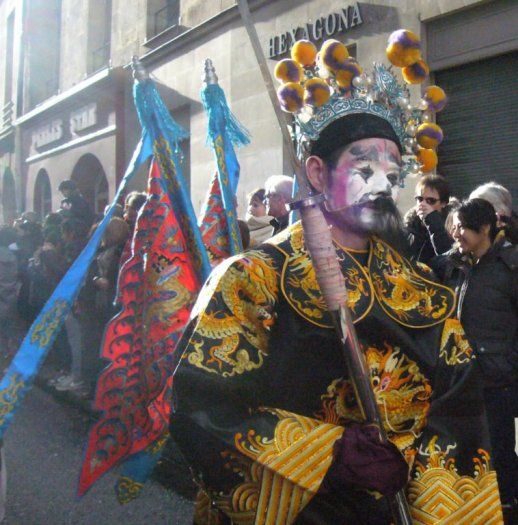 Welcome to the Earth rabbit year!
It is the occasion to party and let the dragons out in the street! It is a tradition lasting for more than a thousand years: the dragon dance is always very popular. The Chinese communities in Paris and the Seine-Saint-Denis department make people discover their cultures and customs.
Chinese New Year parades & spectacles in Seine-Saint-Denis
Parade in Noisy-le-Grand
Every year, the city of Noisy-le-Grand celebrates the Chinese New Year. Dragon parade, exhibitions, shows will be held all afternoon. Free entrance.
Parade in Aubervilliers
You can attend the Chinese New Year parade in Aubervilliers. Starts at 8:30 a.m. from place de la Mairie.
Chinese New Year in Paris
Fête du Printemps parade in Paris 3rd Arrondissement –
The parade will start at 2 p.m. and leave from Place de la République. Don't miss it because it is one of the most beautiful parades in the 3rd and 4th arrondissements of Paris! Be there sooner to be sure to attend the "Dragons and Lions dance" which sets the start of the festivities.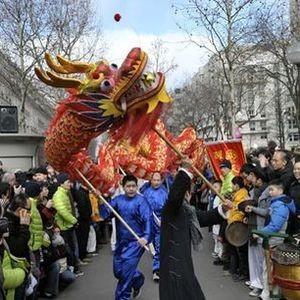 Chinese Belleville
Saturday 7th October 2023 (and 3 other dates)
Discover on Guided tours and visits UK
Celebration and parade in Paris 13th arrondissement
Markets and shows are organized in the Asian neighborhood in the 13th arrondissement. From 1 p.m. to 5 p.m. It starts at 1 p.m. , avenue d'Ivry with the troops. Get more information on the City Hall 13th website.
Belleville and the Asian community are getting prepared! Don't miss guided tours in the Chinese neighborhood in Belleville.
Stop by Tang Frères Pantin market to prepare your traditional Chinese meal for the festivities.