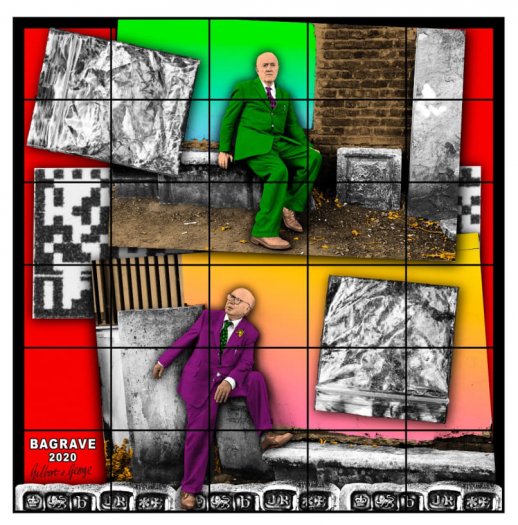 The artist duo Gilbert & George presents its latest work created over the past two years: The Beard Pictures. As usual, the two artists, who define themselves as Living Sculptures, put on a performance. This body of work is made of colored, violent and strange works with beard as a leitmotif. The use of the beard underlines the craziness of our time where the beard can have different significations, such as a cloth worn by millennials, hipsters and bobo, or religious.
The works displayed in Pantin have been chosen by the artists themselves among a body of work which will be shown in Athens, Brussels, London, New York, Naples and Paris.
Preview on October 18th, 10 p.m. with the artists.