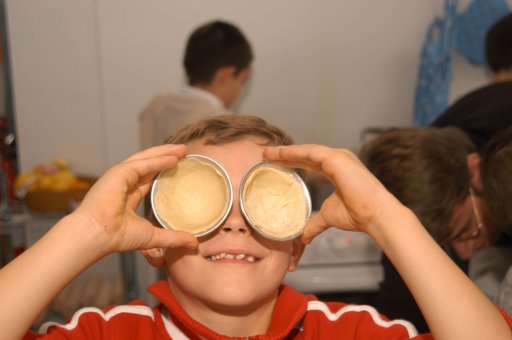 Open Heritage Days are held each year in September and are an opportunity to discover treasures and exceptional sites for children. Do not miss this chance to get to know about local heritage with your family during the Open Heritage Days weekend or just for the day.
Here are some suggestions of sites in the Paris region and family outing ideas. These museums and towns in Ile-de-France will be delighted to welcome families and children of all ages on the occasion of Open Heritage Days 2016. Browse through our programme on Open Heritage Days.
A Child's Dream at the Air and Space museum
The Air and Space Museum located in Le Bourget is a paradise for children and parents who are crazy about aviation and space exploration. On the occasion of European Open Heritage Days in 2016, do not miss out on discovering or rediscovering the permanent collection in the air and space museum as well as the different initiatives proposed over the third weekend in September.
Recumbent animals in the Basilica of Saint-Denis
One idea to occupy your children is to invite them for a real animal hunt. Religious symbols, emblem of nobility and protector of the deceased… animals are omnipresent in the Cathedral Basilica in Saint Denis. Have fun with your family and look for dogs, lions, dragons, ferrets and other animals at the feet of recumbent statues.
Workshops and guided tours for children at the National Archives
Guided tours of the Archives site in Pierrefitte sur Seine for children from 3 years old. Guided visit of the stone cutter's workshop from seven years old. Introduction to 3D drawings from ten years old. Visits for all the public, the family will be the special guest at Archives Nationales de Pierrefitte sur Seine in September. Online reservation.
Miniatures Trains
Little boys and girls love playing with model trains. To admire and handle reduced models and to admire rail parts, come to Rosny-Rail during the open heritage days. This small museum run by volunteers is located in Rosny station.
Old cars in Aulnay-sous-Bois
The "Conservatoire CitroŽn", its museum, welcomes the public on the occasion of open heritage days. For those nostalgic for this make of car, families will find the cars of their childhood and many other surprising vehicules. Sign up online for the visit of Citroen museum on the 15th and 16th September. Browse through the list of open heritage days visits in Aulnay-sous-Bois.