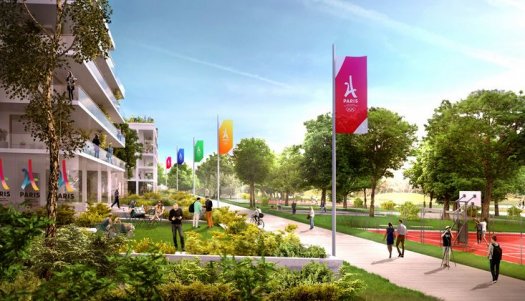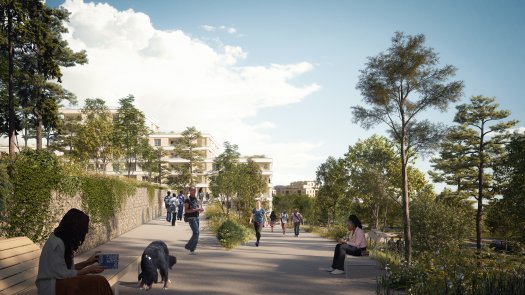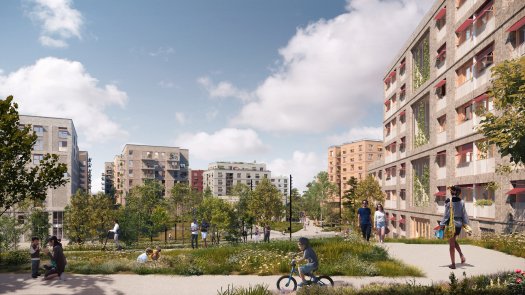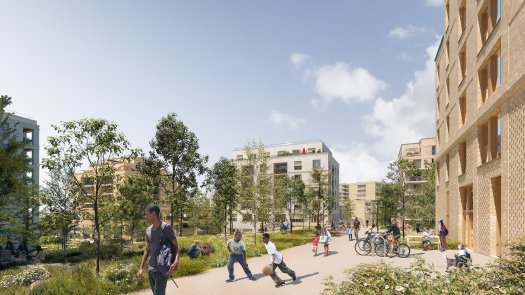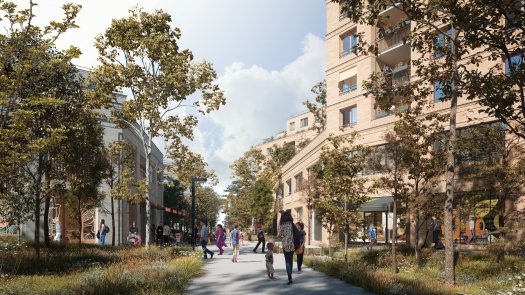 Created for the holding of the 2024 Olympic Games in France, the Media Village is located in the Aire des Vents district, in three cities: Dugny, Le Bourget and La Courneuve (near the Le Bourget Exhibition Center). The two sectors in which it is located are called ZAC Cluster des Médias and Esprit 24.
It is in this "Media Cluster" that housing will be built to serve after the Olympic Games and create a new district that is intended to be a new generation garden city. About 3,000 journalists and technicians are expected to be housed on site in the 900 housing units made available. The journalists present will go to the main media center located at the Parc des Expositions du Bourget.
After the Games, the construction of 500 housing units is planned for 2025. A school, a gymnasium, shops and services will also be created.
The "Esprit 24" district will contain eight buildings, i.e. 433 housing units - this district will also evolve to offer services to the inhabitants.
How to reach the Media Village?
On August 9, 2023, a 400-meter-long wooden footbridge was erected for soft mobility. It will open to the public in the 1st quarter of 2024, crossing the A1 freeway. It will provide a link between the sports and school park in Le Bourget and the Georges Valbon departmental park in La Courneuve. To continue with this soft mobility, it is planned to create bicycle paths and widened sidewalks that will make it possible to reach the "ZAC Cluster des Médias" from the town centers of Dugny and Le Bourget.
For those who will take public transportation, the T11 tramway from Dugny - La Courneuve will be the closest. From the RER B in Le Bourget, you will have to take a bus. This same RER B is a few stations from Paris-Charles de Gaulle airport, La Plaine Stade de France station and Paris(Gare du Nord and the Eurostar, Châtelet and then south to Antony which allows you to reach Orly airport via the OrlyVal).
It will not be close for the 2024 Olympic Games but to come: the future lines 16 and 17 of the Grand Paris Express.