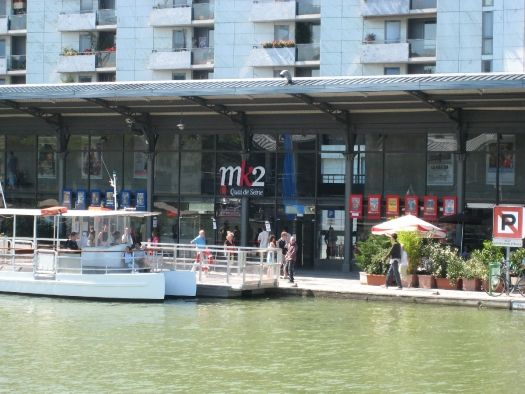 A few steps away from the rotonde de Nicolas Ledoux, the cinema MK2 Quai de Seine invites you to discover a high quality cinema screening. MK2, besides its exclusive cinema programme, also hosts many festivals, retrospectives, short film and previews of great films from the Cannes festival.
Equipped with six cinema halls, accessible to people with disabilities, a French café and a restaurant, MK2 Quai de Seine is a delight for all film amateurs.
Use the shuttle service "le zéro de conduite " in order to take advantage of all the services proposed by MK2 Quai de Loire (library, DVD shops...).
Want to know more about cinema is Seine-Saint-Denis? Discover some interesting facts about the link between cinema and our region.