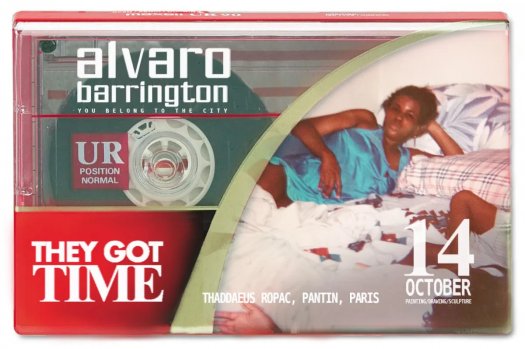 Galerie Thaddaeus Ropac in Pantin welcomes Alvaro Barrington's art installation They got time from October 14, 2023 to January 27, 2024.
Alvaro Barrington conceived his project They got time aka you belong to the city as a love letter to the city of New York where he grew up. His work is inspired by memories of his adolescence and iconic references that resonate around the world, even in Pantin: the World Trade Center, the opening scene of Breakfast at Tiffany's, 5th Avenue - where he chose its outfits...
Alvaro Barrington works in painting, collage, installation and accumulation. Born in Venezuela in 1983 to Grenadian and Haitian parents, he was raised between the Caribbean and New York by a network of close friends and family. This experience has left him with an unshakeable commitment to community that is reflected in his work. He considers himself a painter, but also participates in a variety of projects: performance, music, fashion, urban installation... He mixes non-traditional objects and techniques with his paintings, referring to his own history. His cultural references are varied, ranging from hip-hop to art history.
Alvaro Barrington exhibited at the Pantin gallery in 2021 for the retrospective group show 30 years in Paris with other artists.