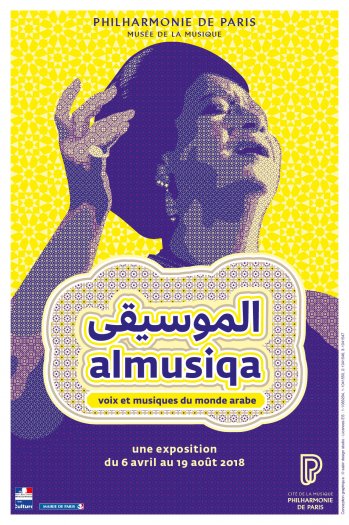 Al Musiqa festival celebrates music from the Arab world.
The Philharmonie invites you for a musical journey to the discovery of the 22 countries forming the Arab world. From Andalusia to Egypt, from the pre-islamic period to the Arab Spring, numerous styles of music will be presented.
The interactive exhibit will immerse you into the Arab culture. Enjoy the different facilities such as the tent, the palace's garden, Egyptian cinema and discover some treasures: rare sound archives, music instruments, calligraphies, Persian models, paintings and photographs, travel book, cartoons, cinema posters, movies or disk sleeves.
Get ready for two exceptional weekends: from April 6th on 8th and from May 11th to 13th 2018.
Cultural partners of the Al Musiqa exhibit, IMA and Cabaret Sauvage will offer concerts, conventions and other activities to discover the rich Arabic music and culture.
Discover venues and festivals dedicated to World Music in Paris.