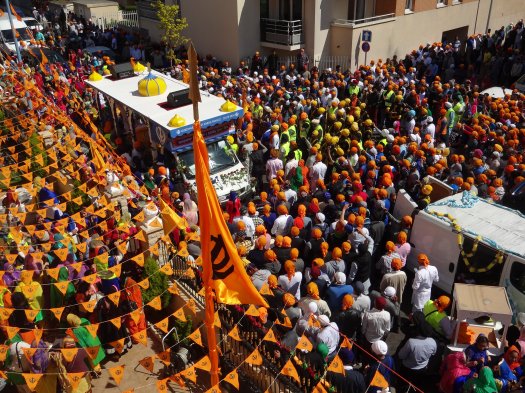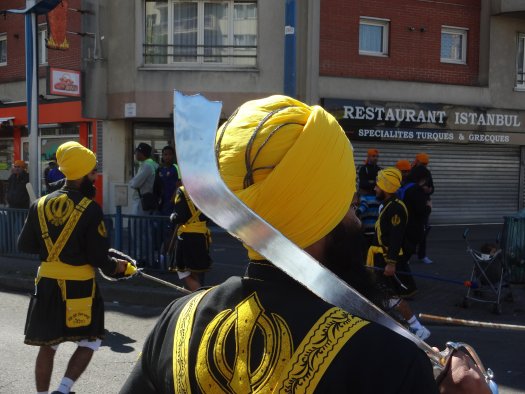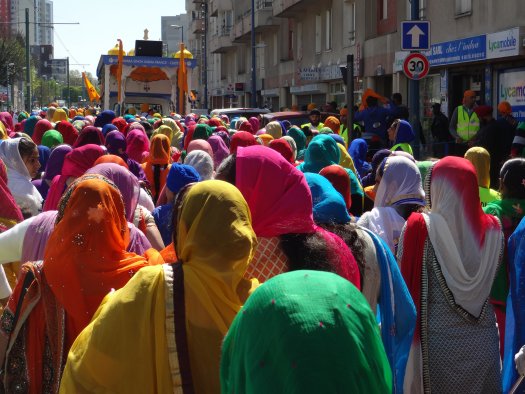 Baisakhi Festival is an important religion festival in the Sikh calendar. It celebrates the creation of the Khalsa warriors founded on April 14th 1699 by Guru Gobind Singh who institutionalized the uniform for the 5K rule. These are the sacred attributes that Sikhs must always wear:
Turban covering hair which must never be cut, called Kesh
The dagger, called Kirpan
The wooden comb, called Kangha
The bracelet, called Kara
The underwear, called Kechera
This religious festival is held every year in April. There will be a parade in Bobigny starting from Gurdwara Singh Sabha temple. It is possible to get a free meal and attend a Gatka show (Sikh martial art). This festival gathers about 4,000 persons each year.
Guided visits are proposed to discover the temple and Sikhism religion during Heritage Days. If you are interested by cultural visits, check our guided walking tours of Paris.