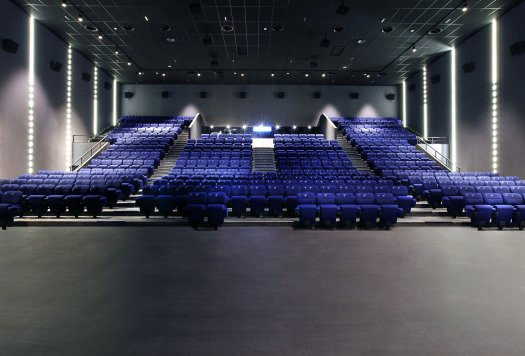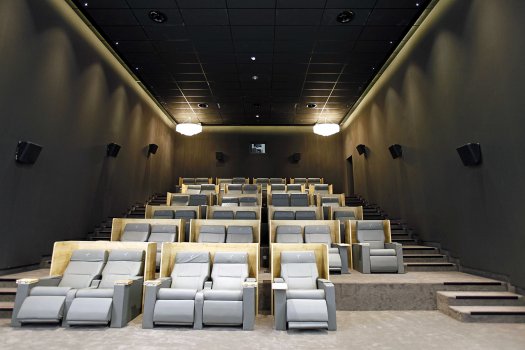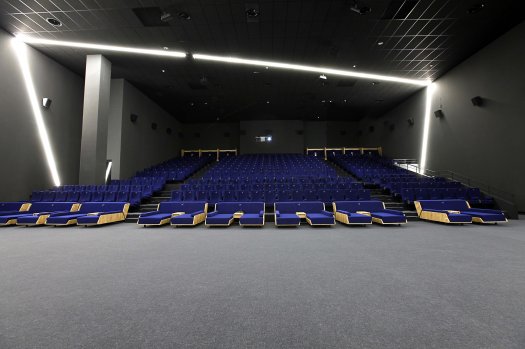 Pathé Aéroville movie theatre is located inside Aéroville shopping Centre spreading over the towns of Tremblay-en-France and Roissy-en-France. A beautiful wide space which features twelve movie theatres from 43 to 416 places, also accessible to people with reduced mobility (PMR). There is an elevator and staircase, catering service, waiting room and a 360° space where film previews are projected continually : films previews, clips, videos… etc.
Classic and top-of-the-range movie theatre
The classic cinema features seven screens with a seating capacity from 140 to 416 seats with some top range extras such as large comfortable armchairs and sofas in the first row. The main Classic movie theatre offers duo lodges in the last row with access to a touchpad with which to order your food which will be delivered to your seat.
Dolby Cinema" room: the most spectacular image and sound technologies.
4DX Room: 4DX technology allows you to live an immersive cinematographic experience.
Dolby Atmos room: The immersive sound system multiplies the spatialization effects of the sound.
A space can be rented to celebrate your child's birthday with a movie and birthday treats! Book early!
Opening hours and access
Ideally located near the Paris CDG airport and the major shopping mall Aéroville shopping center or Space Outlet Paris Nord 2, parc des expositions Paris Nord Villepinte... this cinema will allows one to "catch a movie" from Monday to Sunday between 10:00a.m. and 1:00 o'clock in the morning. It offers previews, discussions with actors, films and activities in connection with calendar events (Valentine's Day, Halloween, school holidays, etc.).
From your CDG hotel, take the shuttle to Aéroville if you want to see a film. You are at CDG airport? Take the shuttle located at Roissypole bus station!
How to get to Aéroville-cinema?
To get to the cinema take one of the many RATP buses or the night bus called "Noctilien" N140 (departure and terminus: Paris Gare de l'Est). If you are travelling by RER B, get off at the station CDG1 and take the shuttle at the Roissy bus station in direction of Aéroville. If you are driving from the A1 or the A86 or from any other itinerary you can use the car park facilities of the shopping centre which offers five free hours of parking at the Terminal Cook - parking P4.