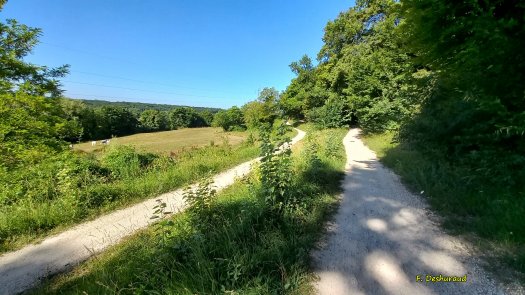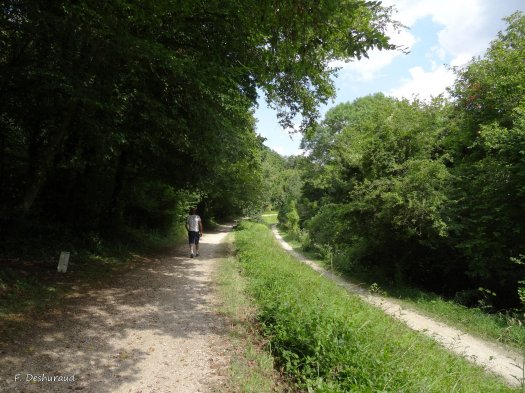 The promenade along the aqueductt of Dhuis (written also Dhuys), or chemin de la Dhuis, extends over a linear dimension of 3.8 kilometres across a varied landscape and remarkables forest spaces in the Paris region. This promenade was created over the aqueductt that supplies Marne-la-Vallée and Disneyland Paris with water.
The aqueductt de La Dhuis runs from Paris and stretches over 131 km through Le Raincy, Gagny, Montfermeil, Clichy-sous-Bois, Coubron, Le Pin, Villevaudé, Claye-Souilly, Annet-sur-Marne, Carnetin, Thorigny-sur-Marne and Dampmart.
On the East side, the promenade path leads to bucolic views reminiscent of Normandy meadows. It continues over twenty kilometers into Seine-et-Marne. Thanks to its geographical position on the hillsides, the itinerary dominates the whole surroundings of the course and offers a remarkable diversity of landscape and view points.
The promenade régionale de la Dhuis has several entry points. By car, you can park in the carparks close to the promenade in Dampmart at the Georges Roby gymnasium, in Thorigny-sur-Marne rue de Claye, in Coubron opposite Maison de la Nature or the town hall . From the RER E Le Raincy station or from the Transilien ligne P from Lagny – Thorigny-sur-Marne.
Photo : F. Deshuraud - "Coubron-rando"