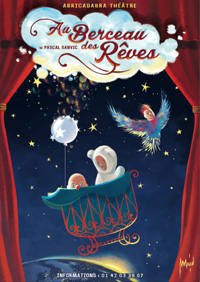 The show takes place on the Antipode barge, on the quai de Seine in the Bassin de La Villette.
Embark on a boat and see dreams become reality thanks to Shabnam and Lucie who will interpret the wishes of babies. These artist-magicians will make children and parents travel on a magical and singing journey.
Laughing and smiling when you come out of this show, you are in perfect conditions to go and have lunch at your place or in a restaurant.