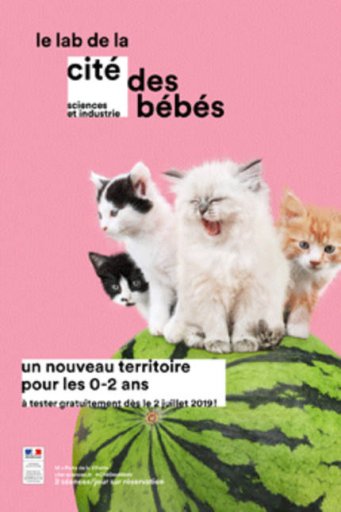 The Cité des Sciences is opening an area dedicated to babies!
Cité des bébés is opening on July 2nd 2019 until June 2020. It is a free space (booking compulsory) where you will be able to spend a soft, and happy moment with your small kids. Diverse workshops a proposed like readings or plays of stories and tales…but also special workshops for parents (meet professionals, free library…).
This place will close its doors in January 2022 for a reopening mid 2022 in a brand new location.
November 2021 - Information from the Cité des sciences:
"After a prefiguration phase, the Cité des bébés, intended for young children from 0 to 23 months, will move into a new space in mid-2022. Until the permanent space opens, the Cité des bébés lab will remain open until the end of 2021."
Practical info
Two timings: 10 am to 11:30 am or 4 pm to 6 pm
To go in you have to take your shoes off and be bare feet during the session + Your phone has to be switched off
1 or 2 parents and one kid under 10 yo can go in with the baby.
You have several kids? Check the Cité des enfants for the oldests (2/7 yo or 5/12 yo).