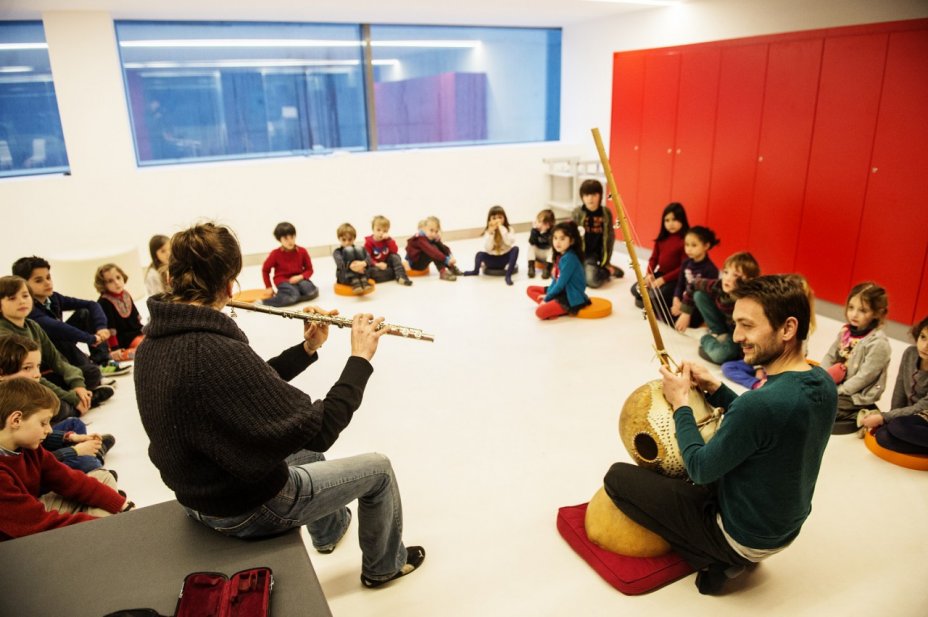 This weekend, it's decided, you want to go to a concert. But how to keep the children? What interesting activities can you offer them?
The answer to your questions can be found at the Philharmonie. On certain Sundays at 3:30 pm, children from 3 to 10 years old participate in a recreational time, which combines snacks, games and musical activities. During this time, the parents attend the 4pm show. At the end of this afternoon, parents and children are eager to share their discoveries.
All the dates of the musical recreation for the 2022/2023 season:
Sunday, November 6, 2022
Sunday, December 11, 2022
Sunday, December 18, 2022
Sunday, January 15, 2023
Sunday, January 22, 2023
Sunday 29 January 2023
Sunday 19 February 2023
Sunday 26 February 2023
Sunday 5 March 2023
Sunday 19 March 2023
Sunday 26 March 2023
Sunday April 2, 2023
Sunday April 16, 2023
Sunday April 23, 2023
Sunday, May 14, 2023
Musical recreation to be reserved on the website of La Philharmonie. 12 euros with snack.
You can also take a walk in the Parc de la Villette, in the free open space of the Dunes and Winds garden, cross the Ourcq and ride the dragon!
If you want to stay in the music business, sign up for the weekend music workshop.