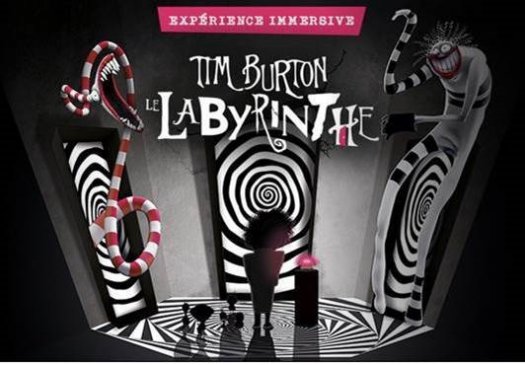 Take part in the immersive experience Tim Burton - The Labyrinth, to dive into the universe of the filmmaker and access his creative process. The exhibition arrives in Paris after its successful run in Madrid.
Discover hundreds of original works of the director, exhibited in the different rooms of the labyrinth. Lose yourself in the world of Tim Burton and his films: Corpse Bride, Edward Scissorhands, Charlie and the Chocolate Factory, Beetlejuice, Alice in Wonderland and The Nightmare Before Christmas. The scenario of your visit will take shape as you stroll along. 300 itineraries are possible in the 5000 m² of the Espace Chapiteaux de La Villette.
Tim Burton's Labyrinth takes place from May 19 to August 20, 2023 at the Espace Chapiteaux de la Villette in Paris.
Other activities currently on offer at La Villette include the Ramses exhibition, the Basquiat exhibition and the immersive Stranger Things experience.
Find a hotel near La Villette for your stay in Paris.