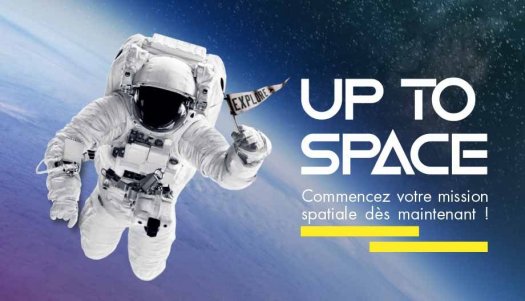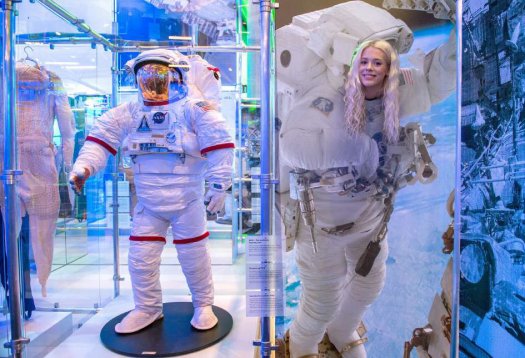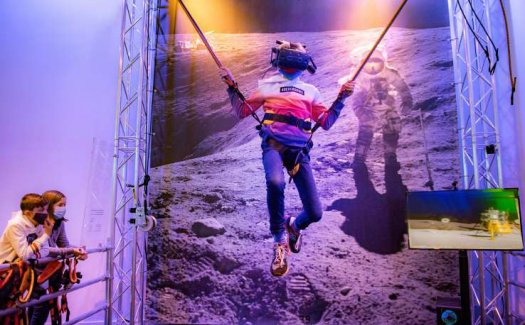 This summer, the Air and Space Museum invites you to a journey into space! Co-produced by the Universum® Museum - Bremen Science Center - and the La Caixa Foundation of Barcelona, the Up to Space exhibition was inaugurated in Bremen, Germany on October 27, 2020.
The devices of the Up to Space exhibition allow an immersive experience for all, to discover space as if you were there. Put yourself in the shoes of an astronaut from training to life in the International Space Station (ISS) thanks to the zero gravity simulator, the reproductions of lunar and Martian rocks to touch, the distorting mirror that shows the transformations of the face in space, etc. You will also see the everyday objects of a space mission: suits, food, engines...
Here are some examples of interactive devices to try out at Up to Space: training on an ergometric bicycle, three-dimensional observation of Ursa Major, parabolic mirror, etc.
The Moon Jump device allows you to explore the Moon in a microgravity situation! Starting from September 1st you'll be able to go to the moon with the portrait of Buzz Haldrin following the Buzz Lightyear exhibition.

Discover the activities and the exhibitions to take part in this summer in Paris. iBook your hotel in le Bourget if you're staying there for the summer! You can also book a hotel room in Paris to see the major tourist sites and enjoy the capital in summer.
Buy my ticket to the Air Museum exhibition