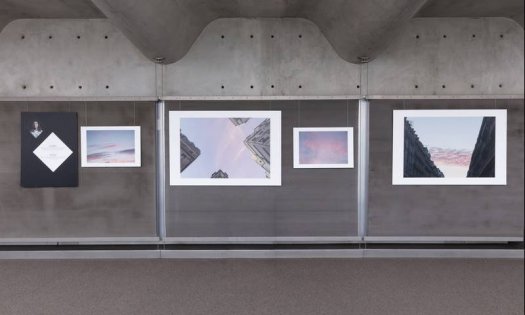 Paris CDG airport is putting on an exhibition of hitherto unseen photographs called "Regards d'étudiants sur la Ville Lumière". Paris Airport, in partnership with the Louis Lumière School which is located at Cité du Cinéma in Saint-Denis, a selection of second years students' photographs. The exhibition can be seen along the corridors in CDG Terminal 2F. The theme of the exhibition is on "le rayonnement lumineux" of Paris. You will discover, via students' views, unusual or prestigious places in Paris or you will discover the emblematic sites of the city of lights from another angle. Another part of the exhibition will showcase life at the airport.
In 2016, Gare du Nord put on an exhibition by students at Louis Lumière called "Lumière sur le 93".
You can also check our page about the passed exhibition of the airport: "1900 La Belle Epoque"
Visual: Exhibition "Regards d'étudiants sur la Ville Lumière" © Paris Aéroports.