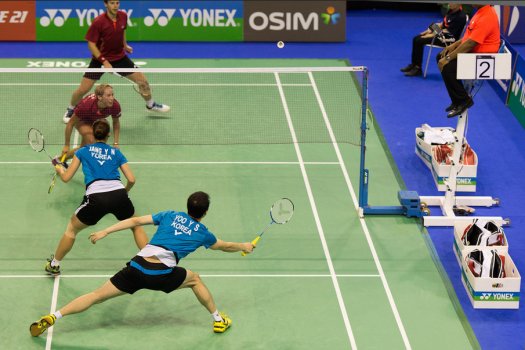 The 2024 Internationaux de France de Badminton (IFB) will be held in Paris at the Adidas Arena Paris Porte de la Chapelle.
At the 2023 event in Rennes, in October, China's CHEN Yu Fei won the trophy against TAI Tzu Ying. In the men's category, Jonatan CHRISTIE (Indonesia) returned to the limelight to win the IFB 2023. The Danes, Kim ASTRUP and Anders Skaarup RASMUSSEN, won the doubles.
YONEX IFB is one of the 10 biggest tournaments on the HSBC BWF World Tour! It will take place in the new Paris venue at Porte de la Chapelle, which will host the Olympic and Paralympic badminton events this summer.
The IFB 2024 will serve as a "test event", allowing athletes to get their bearings in the new Paris venue. This competition, which counts in the race to qualify for the Paris 2024 Games, will be crucial for the blues.
Practical information:
Book your hotel near Adidas Arena Chapelle ! You can rent a bed in a youth hostel in Paris (these new-generation hostels offer entertainment, atmosphere, modern rooms...).
Coming from Paris stations and looking for a hotel?
While you're here, don't forget to visit the Basilica at Saint-Denis, with its great men of French history, or the Puces de St-Ouen (open Saturday and Sunday).