Vintage Game Room at Paris Flea Market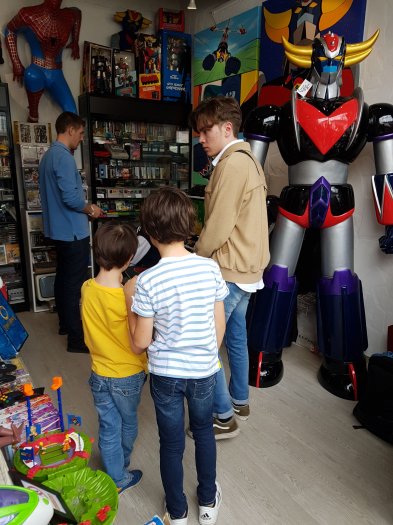 Let's meet at the Paris Saint-Ouen flea market to discover original game consoles, video games and other electronic gaming. Super Mario, UFO Robot Grendizer, Donkey Kong… find them at Vintage Retro Gaming boutique (booth 266) for the pleasure to go back into childhood! 

The Saint-Ouen flea market gathers different antique shops since its creation. Several vintage toys stores offer tin soldiers, electric trains or scale model toys. In September 2017, Thomas Musial had the great idea to settle a unique booth dedicated to vintage gaming. Located on the second floor of the Dauphine covered market, Vintage Game Room offers numerous games from the 80's and 90's: game consoles (game boy, Super Nintendo), joysticks and gamepads, electronic and video games (Super Mario, Donkey Kong, Pokemon, Zelda…) and cartoon figurines.
Stand 266
Thomas Musial
Phone 06 37 94 09 25

www.facebook.com/VGRparis/
www.instagram.com/vintage.game.room/
vgr.vintage.game.room@gmail.com