Sport and leisure activities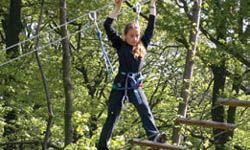 You want to do outdoor or indoor sports ? It's possible !
You can do several outdoor activities such as golf, treking, treetop adventure park, horse riding, jogging, cycling, roller-skating...
You can also do indoor sports such as wall climbing or indoor soccer…
Water-based recreation
Come on and sail, observe, dream aboard a cruise boat, a canoe-kayak on the canals or why not take advantage of the sailing-club with your family. The north east Parisian region offers you all these pleasures right next to Paris.
Hike alone or with your family and friends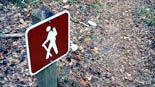 Discover Seine-Saint-Denis on foot. The Departmental Committee of Hiking has created 220 kilometers of interpretive signed nature walking trails in Seine-Saint-Denis. There are outings all year long for all levels.
Take a stroll, relax

Take time to visit the departmental parks or walk along the canals ! Simply stroll or discover the various activities on offer. Why not relax with a picnic, or try out different sports activities such as the orienteering race and jogging.
Shopping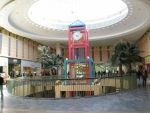 Markets, shops and businesses in Seine-Saint-Denis or Paris embrace you in a warm and unusual atmosphere. You will find rare objects, traditional knowledge and specialities, taste different flavours in the colourful marketplace. The Saint-Ouen Flea Market, exotic markets, big shopping malls…
Shows
All year round, Seine-Saint-Denis and the North east Parisian region invite you to a whirlwind of parties, festivals and animations in different places and theaters. Admire the temporary exhibitions, listen to blues, jazz and world music, open your eyes wide onto the National theatre stages.
Training with artisans and artists
The association "Savoir-faire et Découverte" invites you to discover the many and varied skills to be found in Seine-Saint-Denis and North-Eastern Paris.