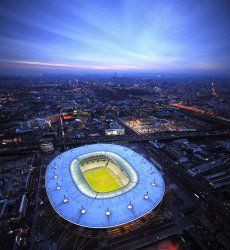 Saint-Denis has an extensive list of hotels; however, business people and visitors might be looking for an alternative offer for more "family-based options". There are furnished rentals in Saint Denis for short or medium stay. There are many things to do and see and a wide variety of festivals take place all year. Renting furnished accommodation is a cost effective friendly alternative to hotels.
Apartments in Saint-Denis - France
Budget friendly accommodation to attend major events at Stade de France
The French 1998 stadium Stade de France hosts major events all year round; sports, football or rugby finals and some big names in the musical world also.  Renting guest-room accommodation is an ideal option to stay close to the stadium at a low price.
Rent a room in Saint-Denis, the land of passions
Spectators and sports fans can admire Stade de France. For history and archeology enthusiasts, the Cathedral-Basilica of Saint-Denis and the Art and History museum will take you on a journey through time. Browsers and food lovers will also benefit from residing in a bed and breakfast in the town: the market of Saint-Denis is anchored  in the town inherited from "Foire du Lendit" where merchants came from everywhere in Europe.
Paris will be a few steps from your holiday rentals
The center of Paris is just a few minutes from Saint-Denis. This metropolitan town benefits from the railway network for metro and RER as well as the tramway and RATP buses to explore all that the heart of Paris and the North East of Paris has to offer.