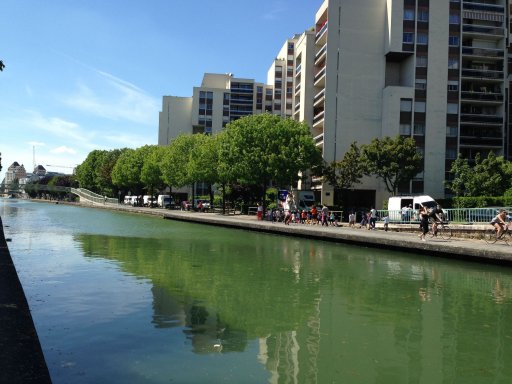 The city of Pantin located in the north-east of Paris is crossed by the canal de l'Ourcq with Paris and Porte de La Villette on one side and Bobigny on the other. There are many companies and training centers in this town. Short-terms rentals in this town neighboring the nineteenth district is the ideal place to stay : a stone's throw away from many major sites in Paris.
Rent accommodation in Pantin for a business trip or professional training course
Whether you are doing a training course, or taking part in a business seminar, or sitting a civil service competitive examination, staying in a furnished apartment in Pantin can be very practical. Pantin is close to Paris and is well served by the Parisian public transport network and allows you to reach the major business centers in just a few minutes. Saint Denis is easily accessible too by bus, metro, RER or car.
Short stay rentals in Pantin to get to the major sites in Paris
Opt for a short term furnished-apartment near the town hall. This is the ideal place to stay close to  the RER station which takes you to Haussman Saint-Lazare station, Opera Garnier and the major stores, Galeries Lafayette in just a few minutes. Metro line 5 links goes to Gare du Nord and Paris Gare de l'Est, République as well as Bastille. Tramway line T3b goes from Porte de Vincennes to Porte de la Chapelle.
Home stay in furnished accommodation to enjoy all activities in Pantin
Pantin features many cultural activities with companies such as CND the National Dance Center, Ciné 104 and Théâtre au fil de l'eau. In summer, many activities along the banks of the Canal de L'Ourcq are proposed, cruises, dances as well as floating-markets. Pantin benefits from the Canal de L'Ourcq and its proximity to la Villette and a rich industrial heritage.
Pantin and its surroundings benefit from a wide range of hotel offers.