Art and heritage across the water ! Our discovery cruises take you to unknown places. This tourist cruise has been revisited to offer you original boat rides. Go on a lively commented cruise, an unusual cruise to discover the Parisian canals and their banks, from Paris to Saint-Denis.
A zing of humour, a pinch of fantasy, a handfull of intrigue or a mix of music notes… the recipe changes regularly and there is something for everyone : street-art fans, sailing enthusiasts, those curious to learn about the industrial past of the canal… everyone will enjoy listening to stories told by an expert.
Join us every Saturday and Sunday from July 9th to august 14th 2022.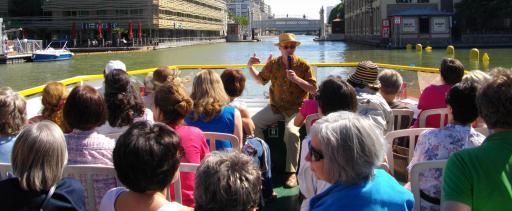 Boat ride from bassin de la Villette to Pantin
This cruise will allow you to discover the canal de l'Ourcq from la Villette to the « magasins généraux » in Pantin
Every Sunday from July 9th July to august 14th 2022 . Leaving from bassin de la Villette.
Street Art Avenue cruise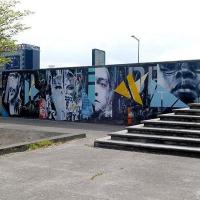 For a commented crossing on water and in the company of an artist who will share his work with you, take part in our street-art cruise. An urban artist or someone else involved in this major project on canal Saint-Denis will present Street-Art Avenue art works, an artistic project that began in the summer of 2016. Street-Art Avenue is an initiative of the Plaine Commune Greater Paris tourist office.
Visit the Paris Pont de Flandre lock
After a cruise on the Ourcq retracing the past of the canal, we invite you to discover an exclusive visit of the lockmaster's house on the Pont de Flandre who controls all the locks on canal Saint-Denis.