The creation of Grand Paris required a redrawing of the map of Seine-Saint-Denis. Two more public territorial institutions were created on that occasion: Paris Terres d'Envol and Grand Paris - Grand Est.
The town and cities of Grand Paris - Grand Est
Grand Paris - Grand Est regroups 14 towns in Seine-Saint-Denis :
Gournay-sur-Marne
Montfermeil
Neuilly-Plaisance
Neuilly-sur-Marne
Noisy-le-Grand
Le Raincy
Vaujours
Grand Paris - Grand Est : sites to visit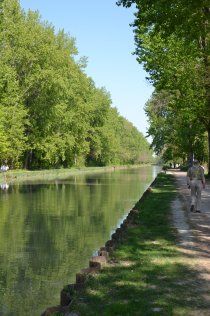 The banks of the Marne: Bucolic and artistic Grand Paris
Grand Paris - Grand Est covers the south of Seine-Saint-Denis, adjacent to la Marne.The Marne river runs through the towns of Gournay-sur-Marne, Neuilly-Plaisance, Neuilly-sur-Marne and Noisy-le-Grand that benefits from water-based activities, walking paths and bucolic parks in the south of Seine Saint Denis department.
Parc de la Haute-Île offers an important biodiversity, observatories to observe the incredible diversity of birds in the park, activities on the theme of archaeology and nature... One of the few camping sites in the region, camping de la Haute-Île, is open from April to September.
If you ar less of an explorer than a lazy lezard you'll also find calm places to spend your days on the Marne riverbanks.
Nature and river banks have always attracted artists. Just as the banks of the Seine river attracted impressionists in Giverny, the banks of La Marne also attracted many famous painters: Cézanne, Pissarro, Corot, le Douanier Rousseau, Eugène Carrière...The town of Gournay-sur-Marne is home to the museum dedicated to the life and art work of Eugène Carrière.
Each summer, Passeurs de Marne offer fluvial shuttles on La Marne. Canal de Chelles is also a navigable site and very popular promenade.