Paris Terres d'Envol is a public territorial institution located in the North of the Paris Area. The "Loi Notre" and the creation of the Greater Paris has led to the creation of new mergings of the districts in Île-de-France. Seine-Saint-Denis now counts for 4 Public territorial institutions (EPT) as opposed to the 2 agglomeration communities before 2016: Est Ensemble, Plaine Commune, Greater Paris - Grand Est, and Paris Terres d'Envol, the new EPT, which counts for 8 towns in the Seine-Saint-Denis department.
The public territorial establishment Paris Terres d'envol is composed of the following towns:
Drancy
Tremblay-en-France
Villepinte
What to visit in Paris Terres d'Envol
Land of flight, land of planes!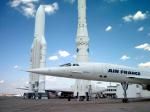 The name of this EPT is obviously inspired by the major site of the territory: le Bourget business airport and the Air and Space Museum. The Exhibition center of le Bourget welcomes the Paris Air show every two years, a huge scale international aeronautical event.
Business trade shows and general public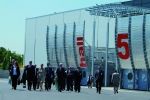 Paris Terres d'Envol houses two large exhibition centers in Île-de-France: the Exhibition centers of Paris Nord Villepinte and le Bourget. Large events for the general public and business pros, fairs, trade shows, conventions, and even festivals such as Weather Summer Festival... are organized there throughout the year.
Paris Terres d'Envol, place of Memory

The territory counts for several places of memory: in Drancy, the Cité de la Muette and Shoah Mémorial stand face to face and reflect the terrible episode of History. Cité de la Muette has the particularity of being both a place of habitation and memory and not just a mausoleum museum.
Canal de l'Ourcq, parks and forest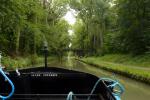 The territory also boasts a consequently natural heritage: Parc de la Poudrerie which offers pleasant promenades and is crossed by Canal de l'Ourcq, to enjoy cruises, or promenades on its banks on foot or by bicycle. Tremblay-en France is located in the forest of Bondy.