Est Ensemble is a territorial public institution located in the East of Paris in Seine-Saint-Denis. It is composed of nine towns: Bagnolet, Bobigny, Bondy, Le Pré Saint-Gervais, Les Lilas, Montreuil, Noisy-le-Sec, Pantin and Romainville.
Tourist and cultural activities
The towns that make up the territorial public institution of Est Ensemble are dotted with different tourist advantages thanks to a diversified offer of cultural and leisure activities.
Cruises on canal de l'Ourcq
Canal de l'Ourcq passes through Pantin, Bobigny and Noisy-le-Sec. You can participate in tourist cruises on the canal all year long - departure from Bassin de La Villette Paris, on various themes: cinema cruises, heritage cruises, workshop cruises... In addition, every summer, Canal de l'Ourcq comes alive with the canal summer festival which offers a very rich programme of festive cruises and river shuttles, dances, concerts and many other activities in July and August and dances on the banks of Canal de l'Ourcq.
A territory of street art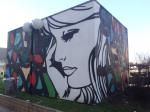 The East side of Paris and Seine-Saint-Denis are true references for the world of street art. The towns of Est Ensemble: Pantin, Montreuil, Bagnolet, Bondy or Bobigny are not left behind in the production of art graffiti and urban art. It is quite easy to discover Street Art Paris walking through the streets of the 93 department. For that you can help yourself to interactive maps of Street Art to easily locate the works of artists.
Culture and heritage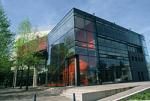 The Est Ensemble territory is also home to important cultural venues such as the MC93 at Bobigny or the National Dance Center Pantin. It is also a strong heritage territory which features historical places such as Fort de Romainville or recording studios Méliès and recording studios Pathé in Montreuil.
Green spaces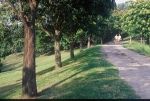 Many parks and gardens are present in the conurbation authority of Est Ensemble. You can opt for a walk, stroll or picnic in the park Jean Moulin les Guilands straddling over the towns of Montreuil and Bagnolet, in the departmental park Bergère in Bobigny or in Romainville Park.
Family
If you're there with your family, look at special family activities. And if ever you have teens traveling with you, don't miss our list of the best activities for teens in Paris.
Find a hotel in the territory of Est Ensemble