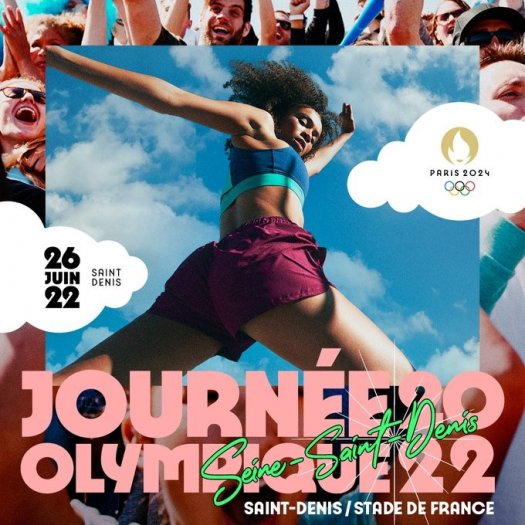 Olympic Day is celebrated around the world on June 23rd with the aim of sharing the values of Olympism and sport (respect, sportsmanship, equality...). In 2022, events will take place around this date all over the world. In view of the Olympic and Paralympic Games which will be held in 2024 in Paris, a key event will be held all weekend in the Parisian region with olympism day in Paris until the end of the night from June 25 to 26, 2022 and at the Stade de France and its surroundings on June 26th, 2022.
You will be able to enjoy free sports and cultural activities in the Stade de France and its surroundings. You'll discover and learn about the 32 sports that will be broadcasted during the Olympic Games through introduction classes and demonstrations. Another pole of activities will be installed in the in the park of La Villette.
As part of the Cultural Olympics, artistic performances and shows will highlight the Dionysian artistic scene and particularly the Hip Hop scene.
You'll be able to win a number for the Marathon pour Tous Paris 2024 during a race.
To get to the different poles various means of transportation will be available such as river shuttles on the Parisian canals like Saint-Denis or l'Ourcq which links La Villette and the Stade de France or guided strolls.
In view of the 2024 Olympic Games, tours, walks and events around sports are offered in the Paris region to discover sports practices, disabled sports and places that will host athletes, training sites and Olympic events.
To learn more about the upcoming Paris 2024 Olympic Games: